19 June, 2016
The volatile of the organic market during COVID 19
2020 is considered a year with many changes in the economy. This was directly affected by the COVID19 epidemic. The organic market is also not out of these fluctuations. However, are these changes positive or negative?
The organic market is showing positive signs
Disease causes service activities in Vietnam to be delayed. There are even times, all contact must be within a distance of 2m, restaurants are closed, people minimize going out. So eating at home and making homemade dishes of the people become more popular.
According to sources of information about the cause of the Covid19 epidemic related to animals and food sources, people have paid much more attention in choosing food sources. Fresh, organic food products with clear ingredients and origin are the optimal choice at the moment.
Choosing fresh products to increase resistance is one of the best things to do. Besides, making your own family favorite dishes from clean, nutritious ingredients is also the joy and happiness of many people because the time spent cooking and preparing food together will definitely bring family members together.
Effect of COVID 19 on the organic product distribution company
During service activities, most companies are affected. Even companies that produce and distribute organic products. There are times when the economy is difficult, they   can produce but cannot export. There are times when there is not enough production workforce. There are times when goods move slowly, affecting the consumption of consumers. However, regardless of the cause, the companies importing and distributing organic products want to have complete products to serve customers during the pandemic.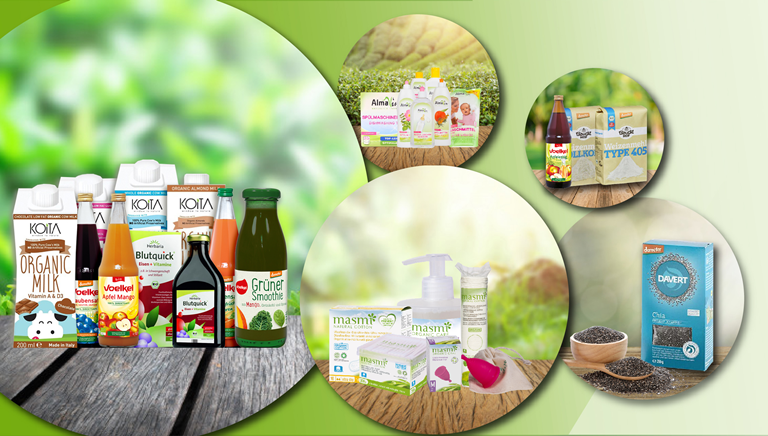 BGroup Joint Stock Company is a company specializing in importing, distributing and retailing organic products from Europe, America,… to Vietnam. This is also a company with a wide range of commodities. Among them, there are Koita organic fresh milk, Sungarden organic cold pressed sunflower oil, Davert organic seed products, organic soy sauce, … All these imported organic food products, Perhaps it will be enough to serve a delicious, warm and qualified meal for the whole family.
The BGroup joint stock company also provides advice to shop owners, individuals who have a complete and detailed business idea of ​​organic products and how to choose organic products to suit the customer segment.