18 September, 2021
Herbaria – A pioneer in organic production
Herbaria was founded in 1919 as a tea and medicinal company by Karl Halter in Philippsburg (Baden Württemberg) and taken over by Otto Greither in the 1980s.
Core values
For CEO Erwin Winkler and team, the topic of spices and cooking should always be engaging, varied, and accessible to everyone – and women as well. Quality and enjoyment are always a priority for Herbaria: only carefully selected and controlled organic ingredients are used in organic herbal teas, coffees and natural pharmacies. ours.
Herbaria has shown that the organic market is a personal and indulgent market, not an assembly line market.
True to the motto "Biology is small, biology is beautiful", Herbaria team develops continuously and superbly premium quality of natural products that promise pure enjoyment every day. Herbaria uses only selected organic ingredients, which are controlled far beyond legally required standards. With attention to detail, the products are sustainably handcrafted in the south of Germany.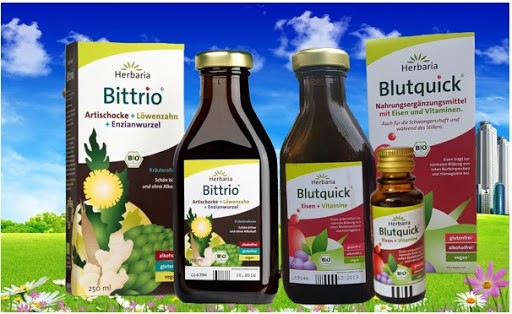 Products
Most Herbaria products are manufactured by the companies SALUS Haus in Bruckmühl and Walther Schoenenberger in Magstadt. The owner of Herbaria, Otto Greither is also the managing partner of these two EMAS certified companies in the natural goods sector.
Certifications
For us, first-class organic quality is considered important. That is why we not only follow the legal guidelines of the EU Organic Regulation in all areas of our company, but also the more rigorous standards of the Bioland growers association. and recommendations of the Federal Association for Natural Foods (BNN).
GMP – Good Manufacturing Practice
To be able to manufacture and sell drugs, a manufacturing license is required under §13 AMG (German Medicines Act). This is issued by the state government. In addition to formal approval, the manufacture of pharmaceutical products requires a comprehensive and consistent quality assurance system. This must be done in accordance with the provisions of Good Manufacturing Practice (GMP) based on the EU GMP guidelines. Regular inspection by district authorities (Directive 2001/83/EC) ensures compliance with legal provisions on medicinal products. Herbaria has been a manufacturer of approved and controlled drugs for over 20 years.
GDP – Good Distribution Practice
GDP a certificate from the state government. In addition to formal approval, the manufacture and sale of pharmaceutical products requires a consistent and comprehensive quality assurance system. These must be done in accordance with the provisions of Good Manufacturing Practice (GMP) and Good Distribution Practice (GDP) based on the EU GMP and EU GDP guidelines.
EMASplus
EMASplus combines the fields of ecology, economy and social issues into a comprehensive sustainability management system.
Herbaria has been EMAS certified for over 20 years (see below), that's why the company's environmental management has been measured and verified for a long time. But what about the last pillars of sustainability – socioeconomic participation? Herbaria also pursues goals enthusiastically in this area. Strict rules in dealing with contract partners, consumers and above all, employees ensure high standards are adhered to.
EMAS
EMAS is the most rigorous system for sustainable environmental management worldwide. Organizations of all types are awarded the EU label if they meet the stringent requirements of the EMAS regulation. Supplement: EMAS was developed by the European Union and is a community system for environmental management and environmental auditing for organizations looking to improve their environmental performance.
EU organic seal
Organic is an issue close to our hearts! We are therefore checked at least once a year by the independent Lacon inspectorate for compliance with all the requirements of EU Organic Regulation 834/2007.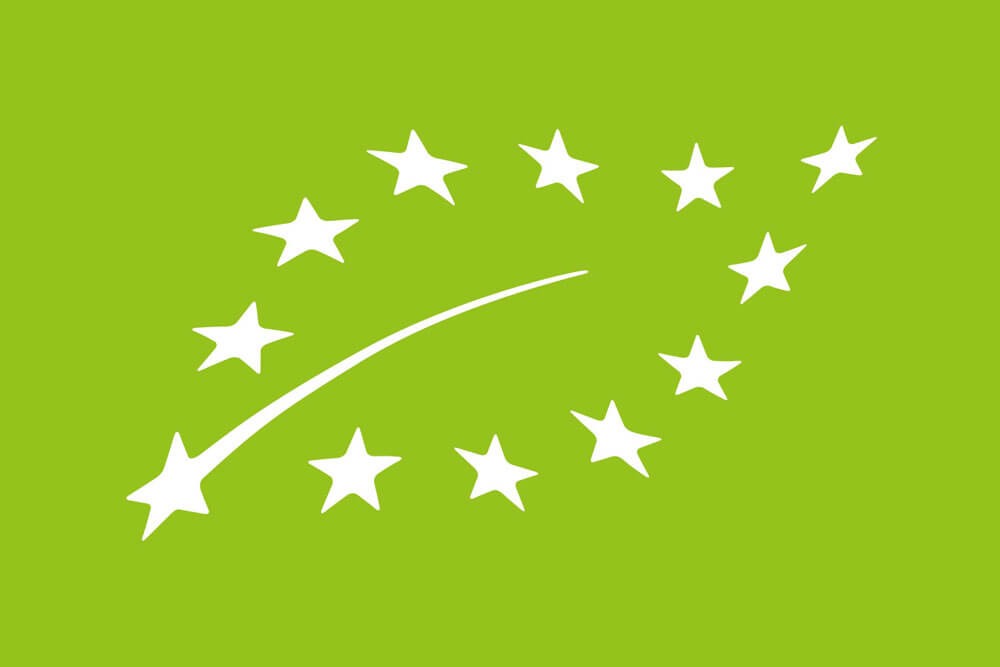 Bioland
We are proud to be Bioland's partners since 2012. Since then, we have been able to bring eight single spices such as coriander and three quality blends to market. The Bioland Association is characterized by strict guidelines that go beyond the EU organic regulation. Check for compliance with the requirements once a year.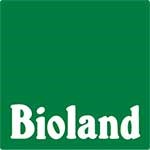 "Organic" from Bavaria
In addition to the EU organic seal and Bioland, we were able to award two products with the Bavarian organic seal in 2018. A prerequisite for this is that the ingredients used come from Bavaria and all companies Production takes place in Bavaria.